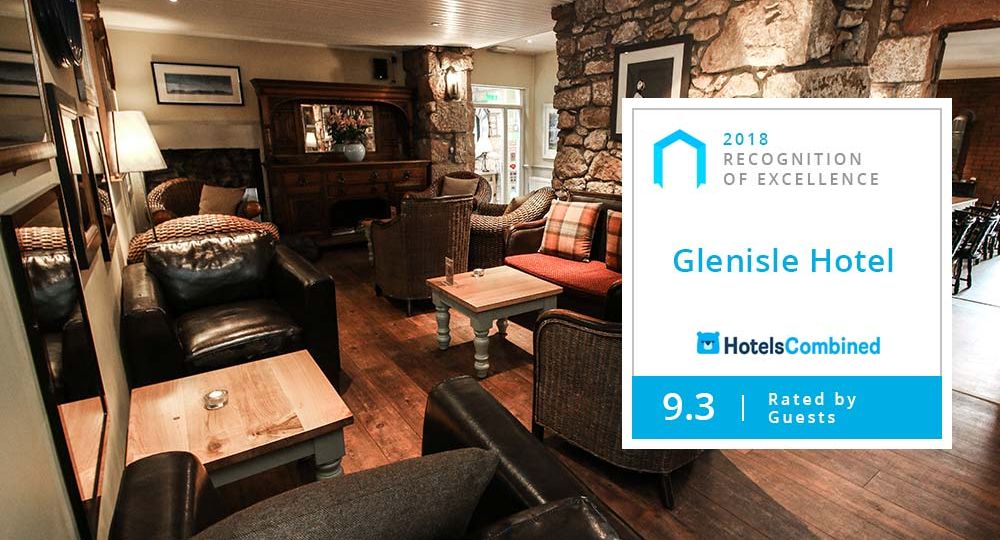 The Glenisle Hotel is proud to announce that it has been awarded a 'Recognition of Excellence' award from HotelsCombined.
HotelsCombined recognise the Glenisle Hotel amongst the best hotels in the United Kingdom. The Australian-based hotel meta-search company, started an extensive survey in July 2018 covering different types of accommodations within United Kingdom. This survey is based on gathering data from millions of guest reviews, and translating them to an official Recognition of Excellence.
Glenisle Hotel boasts a high satisfaction rating among guests and travel industry experts, receiving 90 reviews for an impressive rating of 9.3 out of 10.
"We are thrilled to be working with the best hotels in United Kingdom and the Glenisle Hotel is certainly among them" said Alberto Castellucchio, market manager of HotelsCombined United Kingdom.