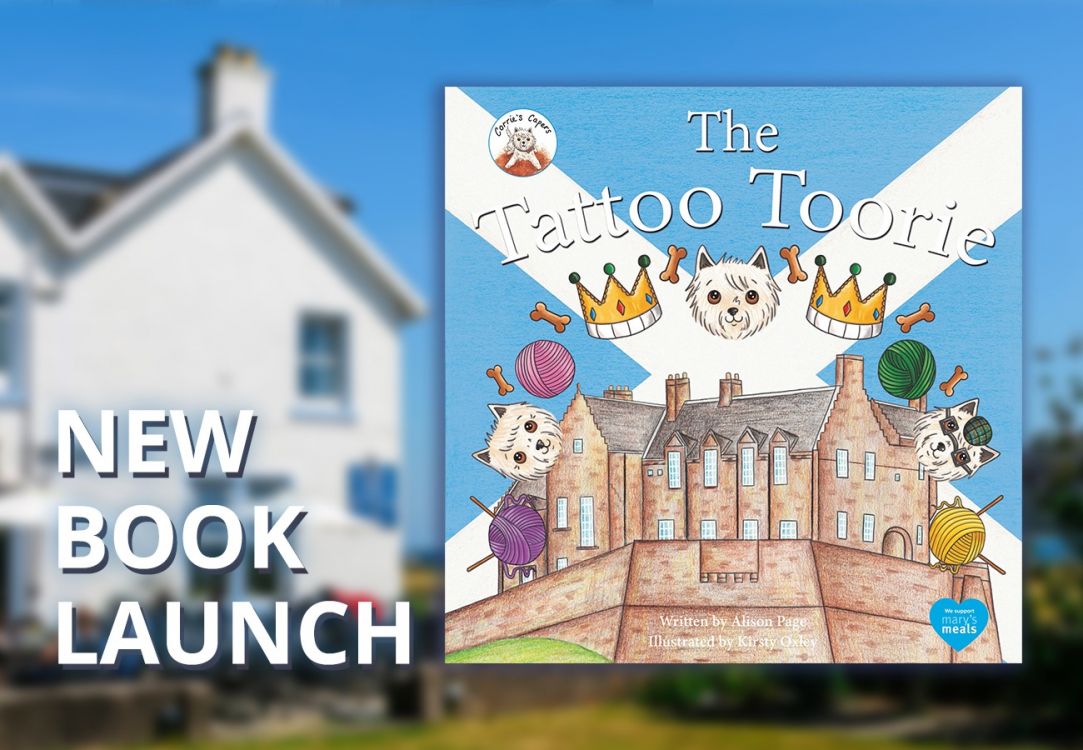 We were delighted to host a book launch for Corrie's Capers new book 'The Tattoo Toorie' on Friday 19th July.
We had a great evening with lots of people popping in to get the new release from Alison Page and illustrator Kirsty Oxley.
Corrie's Capers is a children's book series about the adventures of a lovely wee West Highland Terrier called Corrie.
A not for profit project raising money for Mary's Meals, the books are written with the 3- 6 age group in mind but have a far wider appeal.
If you couldn't make it along to the hotel for the book launch, be sure to get your copy from www.westie.scot
A BIG THANKYOU TO CORRIE'S CAPERS FOR THEIR POST ON FACEBOOK (below)